BIS QCO FOR AMENDMENT IN IMPORT POLICY
CONFORMITY ASSESSMENT & REGULATORY COMPLIANCE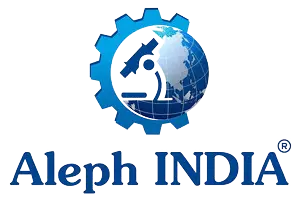 Date: 3 August, 2023 Place: New Delhi
Dear Reader,
Important update regarding IndianStandard applicable to all existing Licence holders/ New applicants/ manufacturers/ importers/ product sellers for the amendment in Import policy of items under HSN 8471 (Quality Control) Order.
BIS QCO FOR AMENDMENT IN IMPORT POLICY OF ITEMS UNDER HSN 8471
OVERVIEW
The Central Government has made some changes to the rules for importing laptops, tablets, personal computers, and small computers under Chapter 84 of the Import Policy. Here's what you need to know:
New Policy Condition: Importing laptops, tablets, personal computers, and small computers (also known as servers) is now restricted. This means you can only import them if you have a special license for restricted imports. However, this restriction doesn't apply if you're bringing these items under baggage rules.
Exemptions:

You can import one laptop, tablet, personal computer, or small computer (like a server) without needing an import license. But you'll still need to pay the required taxes.
You can also bring in up to 20 of these items in a single shipment without an import license. This is for purposes like research, testing, fixing, developing new products, and more. But you have to promise to use them only for these purposes and not sell them. After you're done, either destroy them or send them back out of the country.

Repairing Items:If you're getting any of these items fixed abroad and then bringing them back, you don't need a restricted import license for that.
Capital Goods:If these laptops, tablets, computers, or servers are really important parts of bigger machines or systems, you don't need an import license for them.
The immediate effect of this update is that importing laptops, tablets, personal computers, and small computers (servers) under a certain code is now restricted. You don't need a license for importing one such item (except servers) or up to 20 items for specific purposes. The exemption also covers bringing back items that were fixed abroad and items that are essential for bigger machines. This change has been approved by the Minister of Commerce & Industry.
Implementation Authority :Bureau of Indian Standards (Govt. of India).
CONCERNED AUTHORITIES
Bureau of Indian Standards Manak Bhawan 9, B.S. Zafar Marg, New Delhi - 110002
Tel: +91-11-23231903
Email: txd@bis.gov.in, cmd2@bis.gov.in
Implementation Dates: 1 st November 2023
Disclaimer: The information provided in this update is intended for informational purposes only. Readers are requested to seek formal legal advice prior to acting upon any of the information provided herein.
© 2022, Aleph INDIA. All Rights Reserved
- Our Services -