Our Team
MEET ALEPH INDIA'S PILLARS!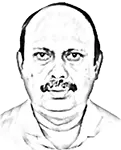 Mr. A K SHARMA
Former Deputy Director General (Bureau of Indian Standards)
Mr. A. K. SHARMA (Akshay Kumar Sharma) worked in BIS as Deputy Director General (DDG) Scientist 'G' and has more than 36 years of experience in BIS Conformity Assessment Schemes (Registration, Product Certification, Management System). As granting authority, he had presented a number of BIS Registration certificates under CRS Scheme. He also issued a number of BIS Licenses for ISI marks to various industries in India and abroad. In BIS, he was given the best officer award by the Director-General of BIS. Mr. AK Sharma initiated and developed the Registration Scheme of BIS as Head of Registration. He granted the first BIS registrations to organizations like SONY and Samsung. He is well known in the industry. Thereafter not only he awarded thousands of Registration certificates to the industry, but he also developed and modified all Rules, Regulations, Procedures, Instructions, Circulars related to BIS Registration. For his work in BIS Registration, Mr. A. K Sharma was recognized by the MAIT ( Manufacturers Association of Information Technology). Mr. A. K. Sharma was DDG(Certification) and, while working in CMD, developed and initiated the regime of Quality Control Orders, thereby bringing a number of products under BIS compulsory certification. In the BIS Management System Certification, he worked as DDG (Management System Certification). He SINGLE HANDEDLY prepared all BIS Manuals, Procedures Formats, Guidelines for all management systems. He got the BIS Management System Certification accreditated from RvA(RFC), Netherlands and NABCB (QCI), INDIA. He was also DDG (training) at BIS, NITS and organized training programmes for Indian industry, service sectors, Govt departments and also for international trainees from other countries.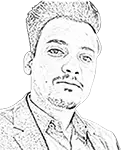 Mr. Gurdeep Cheema
Principle Consultant
Mr.Gurdeep Cheema is a dedicated, ambitious, result-driven leader and thoughtful individual. Preferably have Bachelor's Degree in Technology and a Master's degree in Business Administration with excellent specializations. Prior to his current position, he got qualified from different government organizations like the National Institute of Training for Standards, BIS etc., for granting FMCS Certificates.
He deals with difficult situations and is a fantastic problem solver. Entering a new market, the country is a complicated process and requires a clear understanding of culture, behavior, foreign business regulations, and practice while taking these perspectives into consideration, Mr. Cheema has taken ALEPH INDIA to the top level of success.
He has experience of more than a decade in technical certification with BIS after giving his services to clients of more than 16 countries with 1500+ products. He is truly a support pillar who reinforces a culture of integrity, ethical behaviour, and responsibility across the business.
The Industry leader who pioneered a global business and served manufacturers in the best possible way!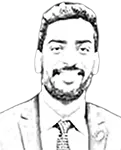 Mr.Yogesh Kant Tiwari
Operation & Legal Head
Mr. Yogesh Kant Tiwari is known as one of the top talent advisors in India after having prestigious memberships with renowned Organizations like FOSG etc. Well qualified with Bachelor's in Technology from a globally-recognized University additionally has specialization in Law with an LLB degree develops cutting-edge strategies for organization development. He loves to create the future of your product in the market by just giving a final touch to your product before it is launched.
He analyses the complete product at the initial stage and scrutinizes its technical aspects. He devotes the whole team to create superior and fast services.
In 10 years of their career, Mr. Tiwari had handled more than 7000+ clients worldwide. With experience across the value chain, end-to-end, he helps clients to create final product certification that come not just from knowing but from practical knowledge and ability. His capability to understand the requirements of the client and to serve them with the best solutions has made ALEPH INDIA the trusted name in this particular field globally.
Creating value in the field of society and environment!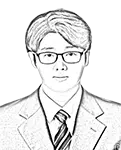 Mr. IN Chiyun
Project Manager
Passionately manage ALEPH KOREA OFFICE, which is situated in South Korea. Persistently working for last six years in technical certification and creating a good life for its clients by providing the best and seamless services.
He is in charge of client coordination and technical adviser for the chemicals and petrochemical industries. He has experience in preparing project budgets in a given time frame and managed resources. He is very well aware of the different country's compliances, rules and regulations. His professional image makes our ALEPH group very outstanding.
We are working hard to create a turnaround struggling certification business!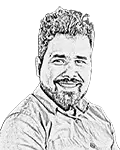 Mr. Raghvendra Singh
Finance & Mktg Head
Mr. Singh is well qualified with different fields like Bachelors of Technology and Masters in Business Administration which makes him perfect in every field. He is responsible for finance's work across ALEPH INDIA'S market and services worldwide, indulging sales, contracting, and delivery of client's engagement. In addition, he has the responsibility for evolving ALEPH INDIA economic model and capital allocation to support the company's long-term growth strategy.
He used to manage 80% of manufacturing projects in Punjab and Haryana. He is also monitoring CRS (Compulsory Registration Scheme) presently. He is responsible for cultivating and maintaining the company's strategic relationships and communications with the broader investment community.
Very well known for his excellent "Maximum Utilization of Resources"!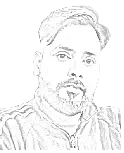 Mr. Ashish Trivedi
Technical Advisor
Mr. Ashish Trivedi, topper of the IIT BHU, our Technical Advisor, is a well-known personality in the chemical sector. He is known for his innovative passion and creative spirit. Mr. Trivedi did Bachelor of Technology (Chemicals Engineering) in 2009; he was the best student of the 2009 batch. He is a fundamental pillar of the ALEPH INDIA, propelling the company to new heights of achievement. Mr. Trevedi has been aiding ALEPH INDIA for the past years; he is a down-to-earth individual who works directly with our clients. As Government of Indian and BIS has made most of the chemicals under the mandatory registration, Aleph India is the only Professional firm who assist both domestic as well as the foreign manufacture about the Chemical certification from BIS. Mr. Trivedi provides high-level technical advice, assessment, evaluation, recommendation and counselling to clients.
Quickly identify the opportunities and your needs!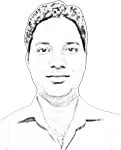 Mr. Sunil Yadav
Assistant Manager
Mr. Sunil, our Assistant Manager, has an excellent qualification and expertise with Bachelor of Technology in Mechanical Engineering specialization.
Honest, faithful, well qualified, and experienced personality ensures the successful development of the activities of standardization, marking, and excellent certification of the product.
He is also climbing the success ladder with the success of ALEPH INDIA. Mr. Yadav has assisted more than 130+ top foreign companies in granting BIS Licenses.
Loyalty and dedication towards work have eventually paid him off!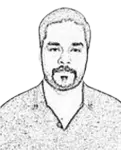 Mr. Abhishek Rai
Factory Manager
Mr. Rai always aims at serving ALEPH INDIA with the best services that are nothing less than perfect. He supervise exclusively factory, manufacturing workers and ensuring the smooth production operations. He is an excellent factory manager with superb problem-solving skills and the ability to handle any production obstacles. Years of experience with ALEPH INDIA has made him multi-talented and efficient. He contributed a lot in maximizing the production and enforces quality control standards through his appreciated and satisfactory services!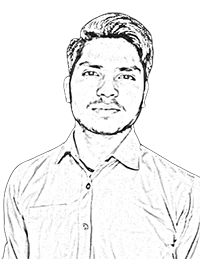 Mr. Pankaj Tiwari
Senior Quality Engineer
Mr. Pankaj Tiwari has been working as a Sr. Quality Engineer with us since Dec 2020. He is responsible for inspecting infrastructure, conducting on-site research, and implementing engineering designs in order to solve problems quickly. He maintains healthy relations between the company and its customers. His technical knowledge and experience significantly contributed to him in the handling of technical issues. He acts as a bridge between the company and the client.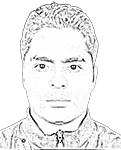 Mr. Prateek Minhas
Technical Manager
Mr. Minhas is at the forefront of the dynamic growth, revolution, and for accepting challenges. He received his Bachelors and Master Degree with Mechanical specialization, which greatly contributed to him in handling technical problems.
Being a technical manager, he provides direction for all members of the team when it comes to designing, implementing, and updating. He constantly evaluates company platforms, networks and searches for ways to improve them. He is responsible for tackling faults within the company system and making sure those faults are fixed. He makes sure that all procedures are documented for reference and that all of the members of the Engineering team are trained to handle any situation.
Brings continuous innovation to help clients improve their Product performance and create eternal value across their enterprises!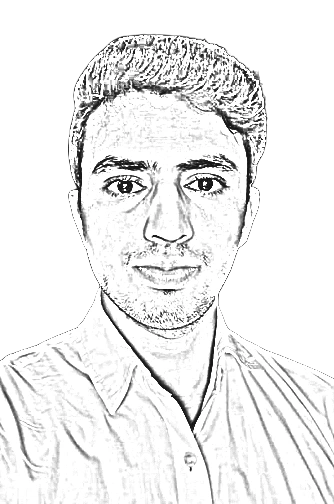 Mr. Ayodhya Nath Mishra
Digital Marketing Executive
Mr. Ayodhya Nath Mishra, our Marketing Executive, is a well-qualified and experienced individual who assist team member in developing and implementing marketing plans, strategies, and advertising campaigns. He has excellent knowledge of Product Certification and Regulatory Compliance and more than a year of experience in writing technical content, copyrighting, SEO-friendly blog posts and News articles.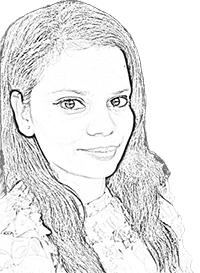 Ms. Neha Upadhyay
Operation Executive
Our Operation Executive, Ms. Neha Upadhyay, is a well-qualified and experienced individual who assists clients in obtaining WPC, BEE, and EPR certifications. She has over a year of experience working as a hardware engineer in Softcruise Technology Pvt. Ltd. She has a Bachelor Degree in Electronics and Communication Engineering. Her work experience, technical skills and professionalism towards work made her a valuable asset to the organisation.
Elevate customer happiness to ensure long-term competitive advantage!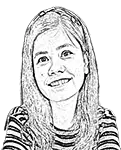 Ms. Kanak Bisht
Operation Executive
In small period she has taken her career to another level of success with ALEPH INDIA. Her punctuality, dedication, and wonderful productivity made this possible. She has assisted foreign companies like Salto Systems S.L, Epsilor Electricfuel Ltd., Richter lighting technologies GmbH, etc., for various regulatory compliances. These are well-recognized companies across the globe to which she has aided in granting License. She is efficient in client handling and full of enthusiasm for her work.
Best in everyday work that helps worldwide manufacturer!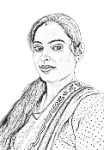 Mrs. Shilpa Jaryal
Human Resource Administrator
Mrs. Jaryal is an HR Administrator, directs and manages the day-to-day human resources and administration activities of ALEPH INDIA. She handles both management and administrative responsibilities within the organization. She did MBA in HR from Kurukshetra University. Her best part is that she considers herself a forever student and this is the reason which boosts her confidence and work performance. She always tries her best to improve the productivity of the department. And always enjoy expanding her knowledge.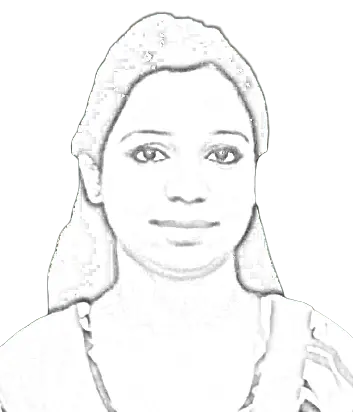 Ms. Renu
Senior Technical Executive
Continuously working with punctuality & dedication to support Aleph INDIA's strategic priorities and further to build the Aleph INDIA brand. Ms. Renu is working closely with the marketing team to ensure that BIS ISI Domestic certification, marking, and licensing are carried out correctly at the last mile. She serves industries by combining unrivalled experience and specialised capabilities. She is responsible for the company's image and market development through a period of high growth, end-to-end awareness, and experience, as well as customer relations.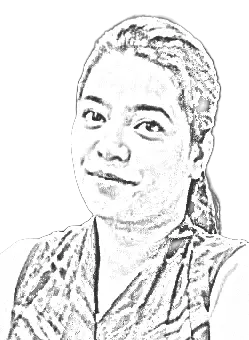 Ms. Shipra Sharma
Business Development Manager
Ms. Shipra, our Business Development Manager, is a well-qualified and experienced individual who develops growth strategies and plans to expand our client base and market share. She is responsible for managing and retaining relationships with existing clients. Working continuously to identify and map business strengths and customer needs in order to develop a growth strategy that is focused on both financial gain and customer satisfaction.
ALEPH INDIA family includes more than 120+ (Corporate Office + Branch Office) members who are together taking ALEPH INDIA to a higher level of victory. ALEPH INDIA, as an organization, has adopted a culture of converting adversity into opportunity and impossible to possible by challenging conventional wisdom.
Our ultimate aim has always been – and will always be – to touch the lives of manufacturers in a positive way!
Request a call back.
Would you like to speak to one of our Senior Technical advisers over the phone? Just submit your details and we'll be in touch shortly. You can also email us if you would prefer.