About Us
Aleph INDIA®
'Aleph INDIA' is the world's most leading consulting firm, a reliable service provider occupied in offering PRODUCT CERTIFICATION, TESTING, TRAINING, REGULATORY COMPLIANCES, INDIAN STANDARD ASSESSMENT like ISI Certification Services, Foreign Manufacturer Certification, NABL Accreditation Consultancy, TEC Certification, Indian BIS and CRS Scheme for Electronics & IT Goods, WPC License and many more. As of now, there are 35 different types of products certifications & compliances is being catered by 'Aleph INDIA Group'. The offered range of service is rendered in obedience with the quality constraints by our competent experts who hold a rich understanding of the particular fields.
HISTORY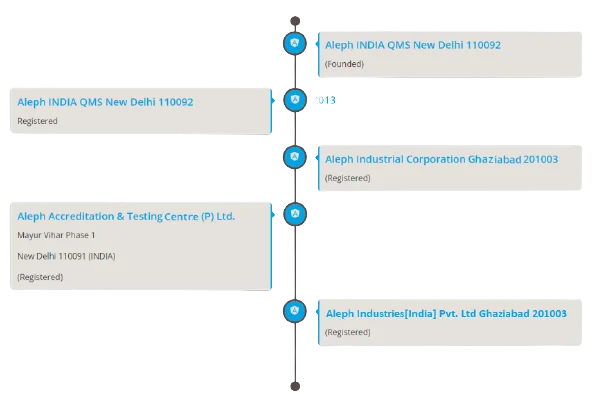 'Aleph INDIA Group' was originated in the year 2009 and established in the year 2013. Initially, the first subsidiary Aleph INDIA QMS of the group was selected for product certification for the domestic manufacturers, and the ranges of certification were only three - BIS, ISI, and CRS. The parent company was enhanced, and in the year 2019, registered as 'Aleph Accreditation & Testing Centre (P) Ltd.' The company provides certification and testing for domestic as well as overseas manufacturers in a wide range. Presently the company comes up with more than 35+ types of product certification and testing compliances.
Another subsidiary of this group is 'Aleph Industries [INDIA] Pvt. Ltd.' which was registered as 'Aleph Industrial Corporation' in the year 2018. The core work scope of this company is to manufacture the lab testing equipment for electrical and mechanical products. This company was also enhanced and in the year 2019 registered as 'Aleph Industries [INDIA] Pvt. Ltd.' We have been continually growing our organization into better and best services with our professional team for more than ten years.
WHO WE ARE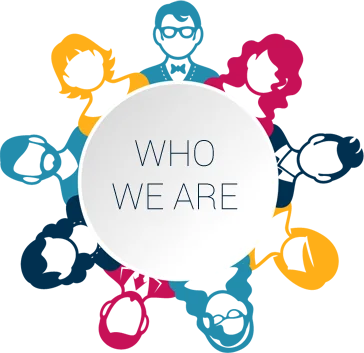 We 'Aleph INDIA Group' have placed ourselves amongst the assured names in the corporate world. 'Aleph INDIA' is expanding its business rapidly with a great potential for growth of India as a leading consultant in product testing and technical compliances for Indian Regulatory requirements. Aleph INDIA Group has carved a niche amongst the trusted names in the market with an aim to facilitate the consumers to get Certification & License under the various Schemes under Govt. of India.
OUR SERVICES

Our team of engineers excel in all technical fields such as Civil, Mechanical, Electrical, Electronics and Chemical etc. Our team also ensures that the procedure and processes implemented in the production are in accordance with the requirements of standards formulated by the Bureau of Indian Standards (BIS). The discrepancies are addressed promptly, and training is provided at all levels and processes to ensure compliance with Indian Standards (IS). The comprehensive details regarding the technical standards & procedures are prepared to ensure the right execution of government guidelines.
COMPANY PROFILE
GENERAL INFO
| | |
| --- | --- |
| Nature of Business | Service Provider for Technical Certification |
| Additional Business | Manufacturing, Trading, Testing & Calibration of equipment |
| Total Number of Employees | 80 to 100 People |
| Year of Establishment | 2013 |
| Legal Status of Firm | Indian Company Act |
| Annual Turnover | Rs. 8 – 10 Crore |
STATUTORY PROFILE
| | |
| --- | --- |
| Banker | Standard Chartered Bank |
| PAN No. | ABFFA6899P |
| Udyam Aadhaar No | DL02E0017170 |
| GST No. | 07ABFFA6899P1ZH |
WHY US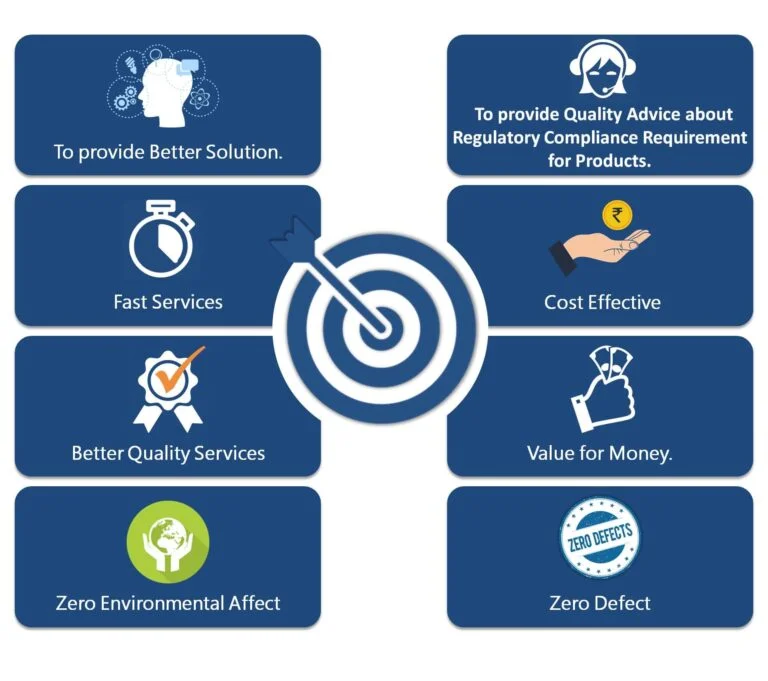 Aleph INDIA is a one-stop solution for services like compliance services that include BIS Registration under CRS scheme, NABL Accreditation Consultant, BEE Approval, WPC Approval, ISI certification, Brand representation, and TEC approval. We provide a single window for all kinds of certifications and testing equipments which helps you achieve to improve your management system and thereby your quality standards. By this, you not only get a certificate but your company benefits as a whole as it starts working in a better manner. By our efforts, we have also gained the No. 1 position in regulatory compliances management and one of the renowned ISI certification/ BIS consultants in India. Our Aim to provide better solutions and liaisons to all kinds of domestic & foreign clients in terms of IPR, Regulatory Registration, Compliance Certifications, Brand Representation, and Business Orientation Support to take their business up. The company offers the most reliable & effective means of solution to establish & grow the clients' business in Indian Market.
Our area of expertise varies from Quality Management Certification to Quality Assurance & Product Certification (UL mark, ISI mark, CE mark, CB Scheme, etc.). We also help our clients to achieve any other quality-related services.
We have important contacts that help us carry our work easily and fast.
Our highly skilled professionals are aware of how to do their work efficiently and are well trained in maintaining customer relations.
Keeping in mind the current market scenario, each service we provide is economical.
We guarantee complete satisfaction.
AROUND THE WORLD
India has the second-largest and most diversified population, and a variety of ethnic groups live in India, due to which there is a great opportunity for international as well as domestic manufacturers. Also, the cost of labour in India is less as compared to other countries and is a large pool of different types of skills required in a variety of business fields. Due to this reason, several foreign companies want their business to get expanded in India. India is also one of the biggest consumers of IT and other types of products in the world. Thus, India can provide a profit hike to the organizations of the world. We provide certification and testing such as BIS, WPC, ISI, and Brand Representation, Make in India Support, Joint Venture and Collaboration Services, all emphasize business expansion, products consumption, manufacturing in India, and establishing branches and franchises. This could also be beneficial for India in its development in many ways. However, the Aleph INDIA group has been working in this field for more than ten years. We have pan India branches and marking footprints around the world.