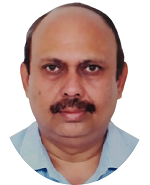 Mr. A K Sharma
Former Deputy Director General
(Bureau of Indian Standard)
Company Profile
Mr. A. K. SHARMA (Akshay Kumar Sharma) worked in BIS as Deputy Director General (DDG) Scientist 'G' and has more than 36 years of experience in BIS Conformity Assessment Schemes (Registration, Product Certification, Management System). As granting authority, he had granted number of BIS Registration certificates under CRS Scheme. He also issued number of BIS License for ISI mark to various industries in India and abroad. In BIS he was given the best officer award by the Director General of BIS. Mr. AK Sharma initiated and developed the Registration Scheme of BIS as Head of Registration. He granted the first BIS registrations to organizations like SONY and Samsung. He is well known in the industry. Thereafter not only he awarded thousands of Registration certificates to industry but also developed and modified all Rules, Regulations, Procedures, Instructions, Circulars related to BIS Registration. For his work in BIS Registration Mr. A. K Sharma was recognized by the MAIT ( Manufacturers Association of Information Technology). Mr. A. K. Sharma was DDG(Certification) and while working in CMD developed and initiated the regime of Quality Control Orders thereby bringing a number of products under BIS compulsory certification. In the BIS Management System Certification he worked as DDG (Management System Certification). He SINGLE HANDEDLY prepared all BIS Manuals, Procedures Formats, Guidelines, for all management systems. He got the BIS Management System Certification accreditated from RvA(RvC), Netherlands and NABCB (QCI), INDIA. He was also DDG (training) at BIS, NITS and organized training programmes for indian industry, service sectors, Govt department and also for international trainee from other countries.
Who we are
Founded in 2009 and incorporated in 2013, Aleph INDIA QMS is one of the leading consultants in product testing and registration for Indian Regulatory Compliance requirement. With a constant growth we have emerged with two new companies i.e., Aleph Industrial Corporation registered in 2018 and Aleph Accreditation & Testing Centre registered in 2019. Incorporated in the year 2013, Aleph India QMS has carved a niche amongst the trusted names in the market. We aim to facilitate our consumers to get Certification Licence under the various Schemes under Govt. of India viz-a-viz Product Certification for Domestic Manufacturers (ISI Mark), BIS Certification for Foreign Manufacturers, Hallmarking Scheme, Compulsory Registration Scheme(CRS). The head office of our business is located in New Delhi, India. Leveraging the skills of our qualified team of professionals, we are expertise in BIS Registration, WPC Approval, ISI Certification, Brand Representation, Make in India Support, Joint Venture, Collaboration Services and Trading of Laboratory Equipment. Our team engineers excel in all technical fields such as Civil, Mechanical, Electrical, Electronics, Chemical etc. Our team also ensures that the procedure and processes implemented in the production are in accordance with the requirements of standards formulated by the Bureau of Indian Standards (BIS). The discrepancies are addressed promptly and training is provided at all levels and processes to ensure compliance with Indian Standards (IS). The comprehensive details regarding the technical standards & procedures are prepared to ensure the right execution of BIS guidelines.
We appreciate your business and look forward to providing you with quality service.
Basic Information
| | |
| --- | --- |
| Nature of Business | Service Provider for Technical Certification |
| Additional Business | Manufacturing, Trading, Testing & Calibration of equipment |
| Total Number of Employees | 26 to 50 People |
| Year of Establishment | 2013 |
| Legal Status of Firm | Indian Company Act |
| Annual Turnover | Rs. 8 – 10 Crore |
Statutory Profile
| | |
| --- | --- |
| Banker | HDFC BANK |
| PAN No. | ABFFA6899P |
| MSME No | DL03D0004396 |
| GST No. | 07ABFFA6899P1ZH |
Why Us
We provide a single window for all kind of certifications and testing equipments which helps you achieve to improve your management system and thereby your quality standards. By this you not only get a certificate but your company benefits on a whole as it starts working in a better manner. By our efforts, we have also gained the position of one of the renowned ISI certification/ BIS consultants in India. Our Aim to provide better solution and liaison to all kind of domestic & foreign clients in terms of IPR, Regulatory Registration, Compliance Certifications, Brand Representation and Business Orientation Support to take their business up. Company offers the most reliable & effective means of solution to establish & grow the clients' business in Indian Market. Our area of expertise varies from Quality Management Certification to Quality Assurance & Product Certification (UL mark, ISI mark, CE mark, CB Scheme, etc.,). We also help our clients to achieve any other quality-related services. We have an esteemed client list, we are a customer – oriented / focused organization, customer focus is our prior motto.