DRAFT QCO NOTIFICATION FOR MANDATORY BIS CERTIFICATION OF "Ceiling Fan Regulator"
CONFORMITY ASSESSMENT & REGULATORY COMPLIANCE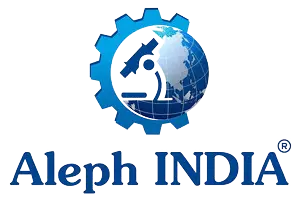 Date: 18 Jan 2023 Place: New Delhi
Dear Reader,
Important update on mandatory BIS certification for manufacturers/importers of "Ceiling Fan Regulator" for the Indian market.
Draft QCO Notification for "Ceiling Fan Regulator" (Mandatory BIS Certification for Ceiling Fan Regulator)
OVERVIEW
In response to the Hon'ble Prime Minister's call for "Zero-defect-Zero Effect" manufacturing, DPIIT is currently developing Quality Control Orders/Technical Regulations for a variety of items.
Draft QCO for Ceiling Fan Regulator have been prepared in response, which is attached below.
In this regard, DPIIT has requested that all industries, Apex Industry/Association (CII, FICCI, ASSOCHAM), Sectoral Industry/Association, Regional Industry/Association, respective Administrative Ministries, Concerned R & D Institutions/Organizations provide their comments on the Draft QCOs by December 31st, 2022.
As per this Draft QCO, The Central Government, after consulting the Bureau of Indian Standards, decides that it is necessary or expedient to issue the "Ceiling Fan Regulator (Quality Control) Order, 2023" in exercise of the powers conferred by Section 16 of the Bureau of Indian Standards Act, 2016 (11 of 2016).
According to this Order, "Ceiling Fan Regulator" shall have to comply with the corresponding Indian Standard and bear the standard mark (ISI Mark) under a licence from the Bureau of Indian Standards as per Scheme- I of Schedule- II of BIS (Conformity Assessment) Regulations 2018, and cannot be produced, traded/sold, stocked, or imported unless they bear the ISI Mark.
This order is not applicable to the products or articles which are meant for export.
NOTE: Any person who violates the provisions of this order will be punished in accordance with the provisions of the BIS Act, 2016.
Implementation Authority : Bureau of Indian Standards (Govt. of India)
CONCERNED AUTHORITIES
Bureau of Indian Standards Manak Bhawan 9, B.S. Zafar Marg, New Delhi - 110002
Tel: +91-11-23231903
Email: txd@bis.gov.in, cmd2@bis.gov.in
Implementation Dates: Not Announced Yet, Approximate Date: August 2023
Disclaimer: The information provided in this update is intended for informational purposes only. Readers are requested to seek formal legal advice prior to acting upon any of the information provided herein.
© 2022, Aleph INDIA. All Rights Reserved
- Our Services -