BIS QCO for the Cookware and Utensils (Wrought Aluminium Utensils)
CONFORMITY ASSESSMENT & REGULATORY COMPLIANCE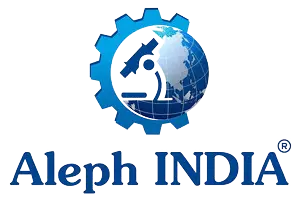 Date: 9th August, 2023 Place: New Delhi
Dear Reader,
Important update regarding Indian Standard applicable to all existing Licence holders/ New applicants/ manufacturers/ importers/ product sellers for the Cookware and Utensils (Quality Control) Order, 2023.
BIS QCO for the Cookware and Utensils (Wrought Aluminium Utensils)
OVERVIEW
The Ministry of Commerce and Industry has issued a quality control directive named the "Cookware and Utensils (Quality Control) Order, 2023."
This order will become effective six months after being published in the Official Gazette. However, for Micro Enterprises as defined in the Micro, Small and Medium Enterprises Development Act, 2006, it will take twelve months, and for Small Enterprises, it will take nine months from the publication date.
Under this order, all Cookware and Utensils must adhere to specific Indian Standards, including 1660:2009 (Wrought Aluminium Utensils). These products should carry the Standard Mark, obtained through a license from the Bureau of Indian Standards, as per Scheme-1 of Schedule-II of the Bureau of Indian Standards (Conformity Assessment) Regulations, 2018.
It's important to note that this order does not apply to goods or articles manufactured domestically for export purposes.
Any individual failing to comply with this order's provisions could face penalties as outlined in the Bureau of Indian Standards Act, 2016.
CONCERNED AUTHORITIES
Bureau of Indian Standards Manak Bhawan 9, B.S. Zafar Marg, New Delhi - 110002
Tel: +91-11-23231903
Email: txd@bis.gov.in, cmd2@bis.gov.in
Implementation Dates:The order takes effect six months from the date of notification. However, there are differing timelines for compliance based on enterprise size: nine months for Small Enterprises and twelve months for Micro Enterprises
Disclaimer: The information provided in this update is intended for informational purposes only. Readers are requested to seek formal legal advice prior to acting upon any of the information provided herein.
© 2022, Aleph INDIA. All Rights Reserved
- Our Services -