BIS Updates on Standard Amendment for Door Handles
CONFORMITY ASSESSMENT & REGULATORY COMPLIANCE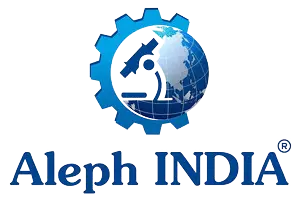 Date: 04 February 2023 Place: New Delhi
Dear Reader,
Important update on mandatory BIS certification for manufacturers/importers of "Door Handles" for the Indian market.
BIS Notification For Standard Amendment of "Door Handles IS 208 : 2020"
OVERVIEW
The Bureau of Indian Standards (Department of Consumer Standards) has released a notification on amendment of Indian Standard for Door Handles.
As per this notification January 2023, the Bureau of Indian Standards notifies that the IS 208 : 2020 Door Handles – Specification (Sixth Revision) Indian standards were established on 26th Jan 2023. The particulars of the standards, listed in a attached QCO. This order was issued through a gazette notification dated January 30, 2023.
NOTE: This order is not applicable to the products or articles which are meant for export. Any person who violates the provisions of this order will be punished in accordance with the provisions of the BIS Act, 2016.
Implementation Authority : Bureau of Indian Standards (Govt. of India)
SCHEDULE
No., Year & Title of the Indian Standards Established
No. and Month/Year of the Amendment
Date of Establishment of the Amendment
Date till which the standard without the amendment as mentioned in column 3 shall remain in force
IS 208 : 2020
Door Handles — Specification (Sixth Revision)
Amendment No. 1
January 2023
26 January 2023
25 July 2023
CONCERNED AUTHORITIES
Bureau of Indian Standards Manak Bhawan 9, B.S. Zafar Marg, New Delhi - 110002
Tel: +91-11-23231903
Email: fad@bis.gov.in,cmd2@bis.gov.in
Phone : 91-11-23063417
Email: jspc-cpc@gov.in
Implementation Dates: This order shall come into force on the 25th July 2023."
For any queries on this update, write us at info@alephindia.in or Call +91 8826230531
Aleph Accreditation and Testing Centre Pvt Ltd
New Delhi
For more details visit: Aleph INDIA
Attachment: Standard Amendment Order issued by Bureau of Indian Standards
Disclaimer: The information provided in this update is intended for informational purposes only. Readers are requested to seek formal legal advice prior to acting upon any of the information provided herein.
- Our Services -