BIS QCO ORDER FOR IMPLEMENTATION OF MULTIPLE INDIAN STANDARDS UNDER MINISTRY OF CHEMICALS AND FERTILIZERS
CONFORMITY ASSESSMENT & REGULATORY COMPLIANCE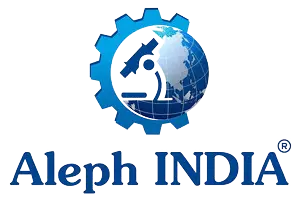 Date: 10 March, 2023 Place: New Delhi
Dear Reader,
Important update regarding implementation date through Quality Control Order on multiple chemical products.
BIS Order on Standards Implementation Date for Chemical Products
OVERVIEW
Ministry of Chemicals and Fertilizers, Department of Chemicals and Petrochemicals has issued an Quality Control Orders in respect of chemicals in consultation with BIS in order to bring it through implementation date for BIS certification keeping in view the human safety and for ensuring the optimum quality of product.
Bureau of Indian Standards is of the opinion that it is necessary or expedient so to do in the public interest, hereby makes the following order to amend the Ethylene Vinyl Acetate Copolymers, Maleic Anhydride, Styrene (Vinyl Benzene), Acrylonitrile, Polyethylene Material for Moulding and Extrusion, Linear Alkyl Benzene, Polyester Continuous Filament Fully Drawn Yarn (FDY), Polyester Partially Oriented Yarns (POY), Polyester Staple Fibres (PSF), Polyester Industrial Yarn (IDY), 100 Percent Polyester Spun Grey and White Yarn (PSY), Synthetic Micro-Fibres for use in Cement Based Matrix (Quality Control) Ammendment Order, 2022
Implementation Authority : Bureau of Indian Standards (Govt. of India)
BIS CERTIFICATION FOR LINEAR ALKYL BENZENE IS 12795:2020
CONCERNED AUTHORITIES
Bureau of Indian Standards Manak Bhawan 9, B.S. Zafar Marg, New Delhi - 110002
Tel: +91-11-23231903
Email: cmd3@bis.org.in
Implementation Dates: 3 April 2023 & 24 April 2023 (As per attached QCO)
For any queries on this update, write us at info@alephindia.in or Call +91 8826230531
Technical Advisory: Mr. Sunjay Kumar [Former DDG- Bureau of Indian Standards]
Aleph Accreditation and Testing Centre Pvt Ltd
New Delhi
For more details visit: Aleph INDIA
Attachment: Standard Amendment Order issued by Bureau of Indian Standards
Disclaimer: The information provided in this update is intended for informational purposes only. Readers are requested to seek formal legal advice prior to acting upon any of the information provided herein.
- Our Services -