BIS QCO FOR POLYESTER PARTIALLY ORIENTED YARN
CONFORMITY ASSESSMENT & REGULATORY COMPLIANCE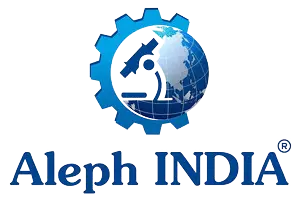 Date: 17 July, 2023 Place: New Delhi
Dear Reader,
Important update regarding Indian Standard applicable to all existing Licence holders/ New applicants/ manufacturers/ importers/ product sellers for the Polyester Partially Oriented Yarn (Quality Control) Order.It is valid for the Indian market.
BIS UPDATE ON POLYESTER PARTIALLY ORIENTED YARN
OVERVIEW
Ministry of Chemicals and Fertilizershas released a Quality Control Orders in respect of Polyester Partially Oriented Yarn shall conform to the corresponding Indian StandardIS 17262:2019 and shallbear the Standard Mark under a licence from the Bureau of Indian Standards as per Scheme-I of Schedule-II of the Bureau of Indian Standards (Conformity Assessment) Regulations, 2018.
BIS Standard Notification Order may be called the Polyester Partially Oriented Yarn (Quality Control) Orderfor various goods or article mentioned through a Gazette Notification dated 17 July 2023.
It shall come into force on the 05th day of October, 2023 after its publication in the Official Gazette.
This order is not applicable to the goods or articles which are meant for export.
NOTE: Any person who violates the provisions of this order will be punished in accordance with the provisions of the BIS Act, 2016.
Implementation Authority: Bureau of Indian Standards (Govt. of India).
BIS CERTIFICATION FOR POLYESTER PARTIALLY ORIENTED YARN IS 17262: 2022
CONCERNED AUTHORITIES
Bureau of Indian Standards Manak Bhawan 9, B.S. Zafar Marg, New Delhi - 110002
Tel: +91-11-23231903
Email: txd@bis.gov.in, cmd2@bis.gov.in
Implementation Dates: 5 October 2023
Disclaimer: The information provided in this update is intended for informational purposes only. Readers are requested to seek formal legal advice prior to acting upon any of the information provided herein.
© 2022, Aleph INDIA. All Rights Reserved
- Our Services -