BIS QCO for Monocrotophos
CONFORMITY ASSESSMENT & REGULATORY COMPLIANCE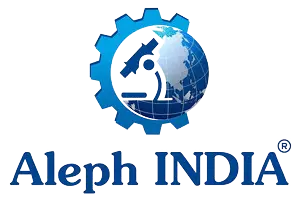 Date: 13 September 2023 Place: New Delhi
Dear Reader,
Important update regarding Indian Standard applicable to all existing Licence holders/ New applicants/ manufacturers/ importers/ product sellers for Monocrotophos (Quality Control) Order, 2023.
BIS QCO for Monocrotophos
OVERVIEW
The Department of Chemicals and Petrochemicals has issued an official notification regarding Monocrotophos (HS CODE - 38089199).
Monocrotophos is an insecticide used in agriculture, with only the cis isomer being effective. To protect human health and the environment, compliance with the Bureau of Indian Standards (BIS) standard for Monocrotophos will be made mandatory.
Both domestically manufactured and imported Monocrotophos must adhere to Indian Standard IS 8025:1990 and bear the BIS standard mark under a license obtained in accordance with Scheme- II of Schedule-II of the Bureau of Indian Standards (Conformity Assessment) Regulations, 2018.
The Bureau of Indian Standards will be the certifying and enforcing authority, with regulations governed by the Bureau of Indian Standards Act of 2016.
The adoption date of these regulations is pending, but once enacted, they will become effective within six months.
Stakeholders and interested parties have 60 days from the date of this notification to provide comments and feedback.
Implementation Authority : Bureau of Indian Standards (Govt. of India)
CONCERNED AUTHORITIES
Bureau of Indian Standards Manak Bhawan 9, B.S. Zafar Marg, New Delhi - 110002
Tel: +91-11-23231903
Email: cmd2@bis.org.in
Implementation Dates: Pending
Disclaimer: The information provided in this update is intended for informational purposes only. Readers are requested to seek formal legal advice prior to acting upon any of the information provided herein.
© 2022, Aleph INDIA. All Rights Reserved
- Our Services -