QCO ORDER FOR MANDATORY BIS CERTIFICATION OF "TRIMETHYL PHOSPHITE"
CONFORMITY ASSESSMENT & REGULATORY COMPLIANCE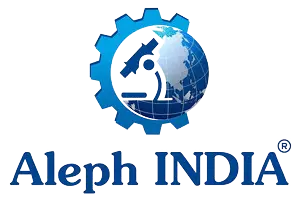 Date: 5 April 2022 Place: New Delhi
Dear Reader
Important update regarding Mandatory BIS certification requirements applicable to manufacturers/importers/sales of products "Trimethyl Phosphite" for the Indian market, the implementation date for these products will be from one hundred and eighty- first day from the date of its publication in the Official Gazette.
BIS Order Notification for "Trimethyl Phosphite" (Mandatory BIS Certification)
OVERVIEW
"Trimethyl Phosphite, Order article issued through a gazette notification dated 5 April, 2022.
The Bureau of Indian Standard (Ministry of Chemicals and Fertilizers) in India had come up with the regulation for "Trimethyl Phosphite IS 17412:2020".
The Central Government, after consulting the Bureau of Indian Standards, was of the opinion that it is necessary or expedient to do so in the public interest, in exercise of the powers conferred by section 16 of the Bureau of Indian Standards Act, 2016 (11 of 2016). Under a licence from the Bureau of Indian Standards as per Scheme- II of Schedule- II (Conformity Assessment) Regulations 2018, "Trimethyl Phosphite" would have to comply with the Indian Standard and bear the standard mark (ISI) and cannot be produced, traded/sold, stocked and imported unless they bear ISI Mark under licence.
Not applicable to the products or articles which are meant for export.
NOTE: Any person who violates the provisions of this order will be punished in accordance with the provisions of the said Act.
Implementation Authority : Bureau of Indian Standards (Govt. of India)
"Standards Published, 2022"
| GOODS & ARTICLE | INDIAN STANDARD | TITLE OF INDIAN STANDARD |
| --- | --- | --- |
| Trimethyl Phosphite | IS 17412:2020 | Technical Grade - Trimethyl Phosphite |
PROCESS FOR BIS REGISTRATION
BIS Registration for Trimethyl Phosphite - IS 17412: 2020
Click Here to Read
Implementation Dates: As per the notifications, the related goods/articles will remain in force till they are withdrawn.
For any queries on this update, write us at info@alephindia.in or Call 08048036869
For more details visit: Aleph INDIA
Attachment: Standard Amendment Order issued by Bureau of Indian Standards & Department of Consumer Affair
Disclaimer: The information provided in this update is intended for informational purposes only. Readers are requested to seek formal legal advice prior to acting upon any of the information provided herein.
© 2022, Aleph INDIA. All Rights Reserved
- Our Services -