BIS CERTIFICATION FOR PLAIN COPIER PAPER
CONFORMITY ASSESSMENT & REGULATORY COMPLIANCE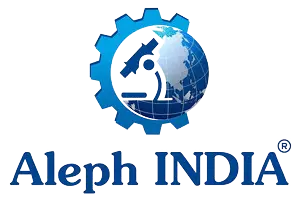 Date: 12 January 2022 Place: New Delhi
Dear Reader
Important update regarding mandatory BIS certification requirements applicable to manufacture/import/sales of product "Plain Copier Paper" for the Indian market. Ministry of Commerce and Industry and Bureau of Indian Standards has issued an order and this order is called Plain Copier Paper (Quality Control) Order, 2020.
Notification of Quality Control Order for Plain Copier Paper (Mandatory BIS Certification)
OVERVIEW
"Plain Copier Paper IS 14490:2018" (Quality Control) Order, 2020" issued through a gazette notification dated 5-June-2020, by the Ministry of Commerce & Industry in India.
Plain Copier Papers under a licence from the Bureau should carry the Standard Mark as per Scheme-I of Schedule-II of the Bureau of Indian Standards (Conformity Assessment) Regulations, 2018.
Plan Copier Paper is commonly known as "Photocopier paper". As per the Government, it must carry the ISI Mark of BIS.
Poor quality of copier papers had led to never-ending customer unhappiness. Keeping customer requirements in consideration BIS covered plain copier papers under Compulsory Certification.
Mandatory BIS Certification is required for the product to be manufactured, stored, imported, and sold in India.
Note: The provisions of this Order do not apply to products or articles intended for export.
Implementation Authority : Bureau of Indian Standards (Govt. of India)
| GOODS & ARTICLE | INDIAN STANDARD | TITLE OF INDIAN STANDARD |
| --- | --- | --- |
| Plain Copier Paper | IS 14490:2018 | Plain Copier Paper- Specification |
PROCESS FOR BIS CERTIFICATION
Certification Requirement For Plain Copier Paper
Click Here to Read
Quality Control Order for BIS Certification of "Plain Copier Paper IS 14490:2018"
CONCERNED AUTHORITIES
Bureau of Indian Standards Manak Bhawan 9, B.S. Zafar Marg, New Delhi - 110002
Tel: +91-11-23231903
Email: cmd2@bis.gov.in
Phone : 91-11-23063417
Email: jspc-cpc@gov.in
Implementation Dates: As per the notifications, the related goods/articles had already come under Compulsory Certification in June, 2020.
Disclaimer: The information provided in this update is intended for informational purposes only. Readers are requested to seek formal legal advice prior to acting upon any of the information provided herein.
- Our Services -