BIS CERTIFICATION FOR CARBON MANGANESE STEEL FORGING
IS 12146:1987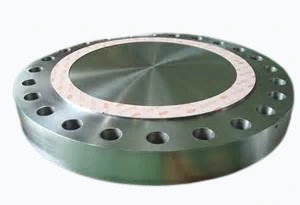 In this competitive scenario, it isn't easy to survive in the market without a standard quality and certified product. BIS license may also be required to sell products in the Indian market.
To get BIS certification and produce a standard quality product, the manufacturer must ensure that their product must follow the specified Indian standard.
Let's take a closer look at IS 12146:1987 for Carbon-Manganese Steel Forgings for Pressure Vessels.
This standard specifies the requirements for carbon-manganese steel forgings for pressure vessels and components, primarily for intermediate or normal temperature service, with special emphasis on weldability.
General requirements for material supply shall be as specified in IS 1387:1967. Forgings shall be made from killed steel produced by only one of the primary processes, such as open-hearth, basic oxygen, or electric furnace, and may be followed by secondary steel production. To ensure freedom from harmful piping and segregation, sufficient discards must be made from each ingot. To ensure adequate deformation throughout the sections, forgings must be mechanically hot worked using a suitable process. Forgings must be free of defects that impair utility, and no surface conditioning other than grinding is permitted.
Tests
The following tests shall be carried out in accordance with the specified standard.
Tensile test
Dimensions and tolerances
Impact test
Ultrasonic testing
Chemical composition
Phosphorus content
Manganese content
Silicon content
Marking:
Marking shall be done as per IS 12146:1987. Unless otherwise agreed, each forging shall be legibly low-stress stamped with the grade of material, heat number or identification mark, and the manufacturer's trademark.
The Standard Mark (ISI Mark) may also be applied to forgings. Manufacturers must obtain a BIS license from the Bureau of Indian Standards to use a standard mark (ISI Mark). The Bureau grants a license based on a successful assessment of manufacturing infrastructure, production process, and quality control and testing capabilities during a visit to its manufacturing premises.
NOTE:
For Detailed Information about the Procedure for BIS ISI Certification, Visit :
Conclusion:
If a product falls under the scope of the BIS Conformity Assessment Scheme, All the manufacturers, importers, and foreign entities must obtain BIS ISI Certification. The Bureau may cancel the License if the product fails to meet certification requirements.
Aleph INDIA has been serving the industry as a single-window operator for all product regulatory compliance. We can assist importers or manufacturers in meeting all criteria for importing or selling a product in the Indian market.
Request a call back.
Would you like to speak to one of our Senior Technical advisers over the phone? Just submit your details and we'll be in touch shortly. You can also email us if you would prefer.