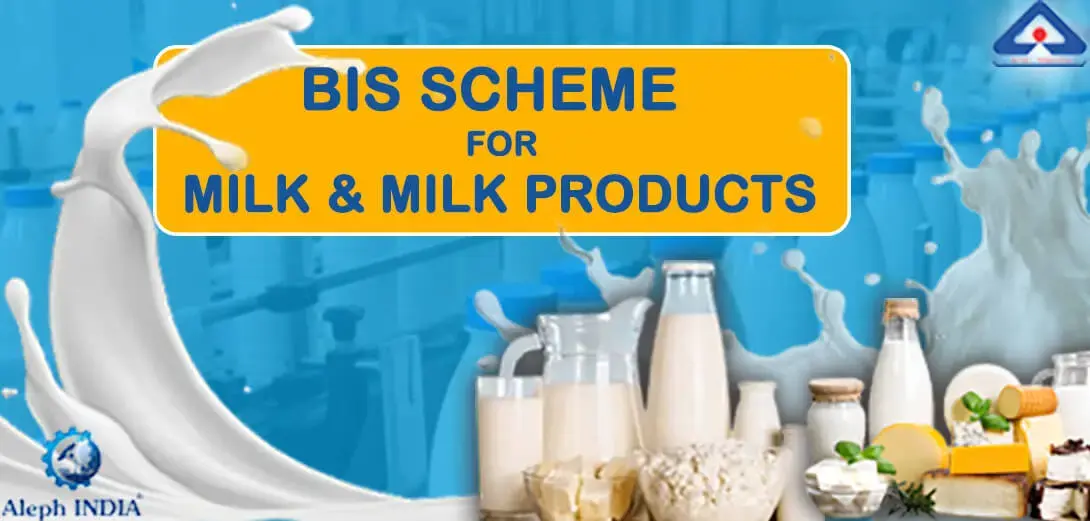 BIS LAUNCHED A NEW SCHEME – IX FOR MILK & MILK PRODUCTS
In India, quality control bodies have established quality standards for milk and milk products as it is the most important commodity required in everyday life. Consumers must be provided with pure milk free of pathogenic microbes for fundamental public health and economic reasons. Control activities must be undertaken at all phases of the milk production process to ensure quality requirements, including maintaining hygienic conditions in byres, cleanliness of utensils and milking equipment, if utilized, and care during storage and handling. The Department of Consumer Affairs and Bureau of Indian Standards have come up with a new scheme for maintaining the quality and preventing the adulteration of milk and milk products.
This scheme is a combination of product certification and management system along with process requirements for the IS 13688 - Packaged pasteurized milk, IS 1165 – Milk powder, IS 13334 (Part 2)- Skimmed milk powder and other Indian Standards on milk and milk products.
SCHEME – IX
The Bureau of Indian Standard has set a process under this scheme step are as follows
Selection – Firstly, a manufacturer must identify the Indian Standard for the product and the applicable management system required to obtain a licence. Manufacturing premises must have the proper machinery and proper testing equipment, if the manufacturer outsources the manufacturing and testing equipment, such details must be shared with BIS, final production should conform to the relevant Indian Standard. For more detail, please find the attached PDF file.
Note: In the case of foreign manufacturers, an Authorized Indian Representative based in India shall be nominated.
Determination – a BIS Official on receipt of application will verify all documents. If the application is complete BIS Official will arrange an audit. In the audit, he will cross-check that the documents provided are authentic, verify plant layout and manufacturing process, test equipment calibration status, draw a random sample of the product and share it with BIS approved lab. Etc.
Review - The evaluation visit report will be examined for conformity. The conformity of the management system, as required, to relevant Indian Standard and compliance to specified process requirements shall also be reviewed.
Decision - When the Bureau is satisfied with certain things such as
The manufacturer has the necessary infrastructure to produce high-quality products on a continuous basis
The product's test results indicate conformity to the specified requirements
The management system complies with the relevant Indian Standard, and the process compliance is also as required and specified.
the Bureau will grant a licence.
Labelling and Marking
Each product or package or both shall be marked with Standard Mark. The mark must be properly visible, and it shall also carry the licence number.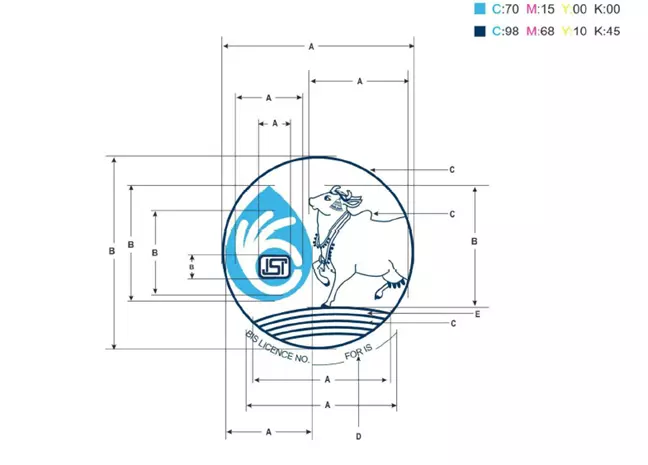 Certification Fee
| | | | | |
| --- | --- | --- | --- | --- |
| Product Category | Unit rate (in Rs) | Minimum Certification fee large scale, per annum (in Rs) | Minimum Certification fee Small and Medium Enterprises, per annum (in Rs) | Minimum Certification Fee Micro Enterprises, per annum (in Rs) |
| Milk & Milk Products | 3 per 1000 litre for first 4,00,00 kilo-litres and 2 per 1000 litres thereafter (Liquid Milk sold in case of liquid milk and Raw milk consumed in case of milk based products) | 1,00,000 | 80,000 | 60,000 |
Validity of Licence
Licence is granted for 3 years, but the period of a licence may be extended or reduced in case of revision or superseding of applicable Indian Standard.
Scheme IX will surely help improve the quality of milk and milk products and stop the willful adulteration of the milk. For more detailed information, please Check these PDF file.
For any query regarding BIS Certification, Product testing, Compliance, Auditing, etc. get in touch with us at +91 9990136656
Click Here for BIS Latest Updates