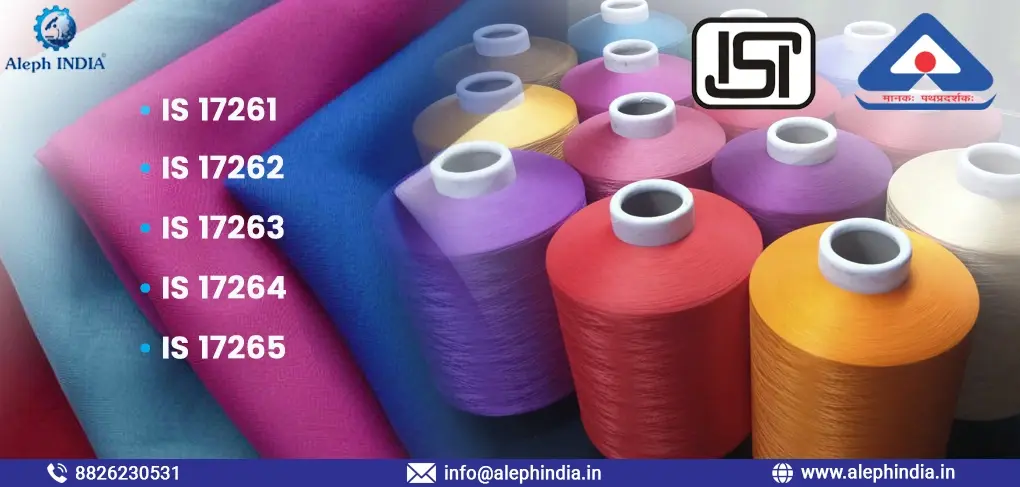 BIS REVISION OF INDIAN STANDARDS FOR TEXTILE POLYESTER
India's standard development process has been led by the Bureau of Indian Standards (BIS). Bureau of Indian Standards (BIS) is the National Standards Body of India, established under the BIS Act 1986 and updated with the BIS Act 2016, for the harmonious development of standardization, quality marking, and testing of goods and materials in India.
All established standards are reviewed on a regular basis, at least once every five years, to determine whether they need to be revised or withdrawn. BIS is revising all standards related to textile polyester.
The following standards are going to revise by BIS:
IS 17261: 2019 Textiles – Polyester continuous filament fully drawn yarns
IS 17262: 2019 Textiles – Polyester partially oriented yarn (POY)
IS 17263: 2019 Textiles – Polyester staples fibres
IS 17264: 2019 Textiles – Polyester industrial yarn
IS 17265: 2019 Textiles – 100 percent polyester spun grey and white yarn
BIS has yet to notify the revision of all of the above standards. It is recommended that all manufacturers and importers stay up to date about BIS regulations for their products. Aleph INDIA is the best choice for all manufacturers, and importers, offer the best regulatory compliance services. Our conformity assessment vertical will meet all of your certification requirements with full assurance of a complete certification process and hustle-free procedures.
Aleph INDIA provides a single window for all product regulatory compliance to the industry. Aleph India assists manufacturers and importers in obtaining certification and licenses under the various schemes of the government of India. Aleph INDIA is always here for you to provide the finest results at any time.
For any query regarding BIS Certification, Product testing, Compliance, Auditing, etc., get in touch with us at +91 9990136656.
Click Here for BIS Latest Updates