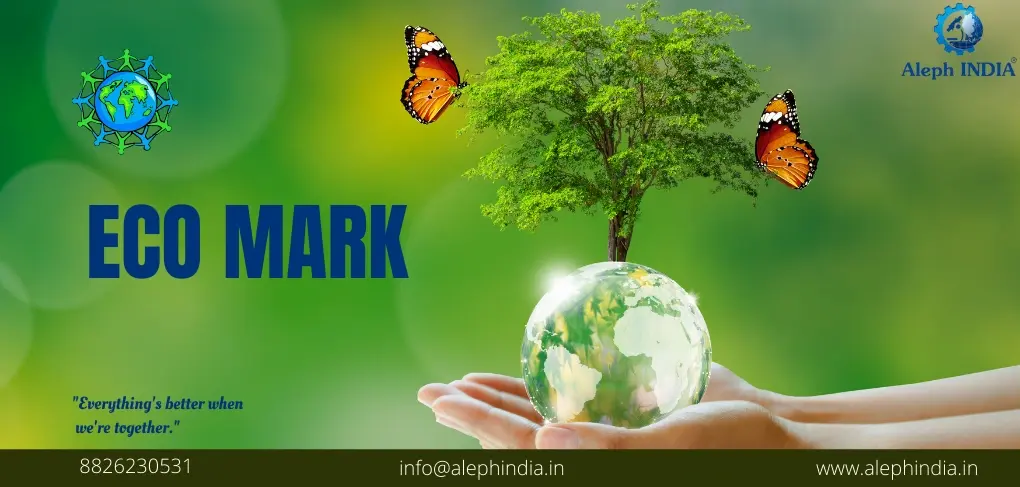 EXPANSION OF ECO MARK SCHEME BY BIS
With the efforts of Aleph India, BIS and the Ministry of Environment, Forest, and Climate Change have decided to expand the Eco Mark scheme by including more products under the fold of Eco mark. Aleph India has proposed to make it compulsory to use cleaner fuels like Natural gas in industrial production in order to reduce environmental impact.
Aleph India has proposed to consider the Eco mark for Eco-friendly products, raw materials, and processes used for manufacturing products.
"Presently the Scheme covers various product categories like Soaps and Detergents, Lubricating Oils, Paints, Architectural Paints, Powder Coatings, Food Items, Food Additives, Packing/Packaging Materials, Batteries, Electrical and Electronic Goods, Wood Substitutes, Cosmetics, Aerosols and Propellants, Plastic Products, Textiles, Fire-extinguisher, Leather, and Coir and Coir Products." The presence of ECO Logo along with ISI Mark on a product indicates that the product meets certain Environmental criteria along with the Quality requirements as specified in the relevant Indian Standard.
As proposed by Aleph India, now more products and manufacturers using eco- friendly processes and other raw materials will be covered under the Eco Mark scheme.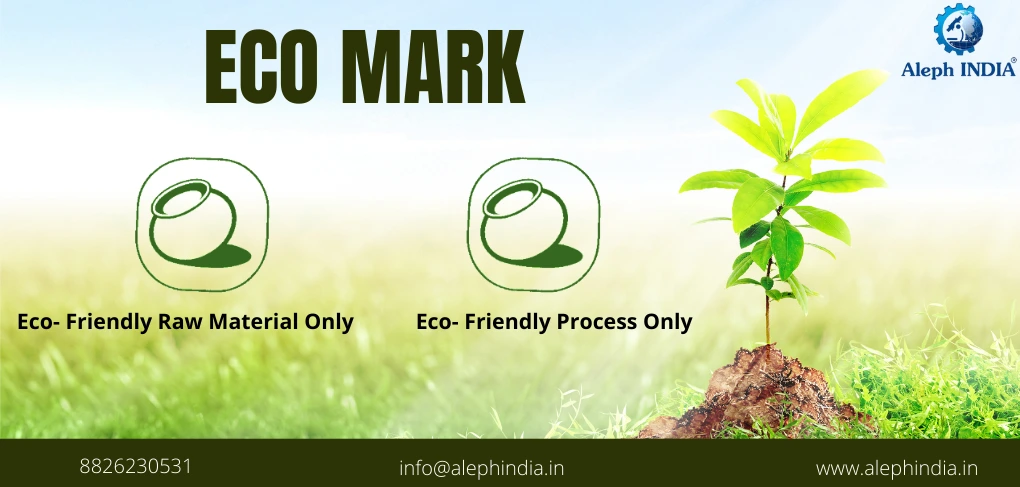 The Ministry of Environment, Forest, and Climate Change has notified an eco- labeling scheme for environmentally friendly products.
However, the Eco mark is a certification mark issued by the Bureau of Indian Standards for products that comply with a set of standards aimed at minimizing environmental impact. This mark is applied to a variety of product categories, and standards for additional products are being developed.
Aleph INDIA is a leading service provider specializing in ECO-MARK, ISI Certification Services, FMCS certification, TEC Certification, BIS CRS Scheme for Electronics and IT Goods, and WPC License. Our experienced team will work with you at every step of the way to ensure that everything is completed smoothly and on time.
Aleph INDIA provides a single window for all product regulatory compliance to the industry. Aleph India assists manufacturers and importers in obtaining certification and licenses under the various schemes of the government of India. Aleph INDIA is always here for you to provide the finest results at any time.
For any query regarding BIS Certification, Product testing, Compliance, Auditing, etc., get in touch with us at +91 9990136656.
Click Here for BIS Latest Updates