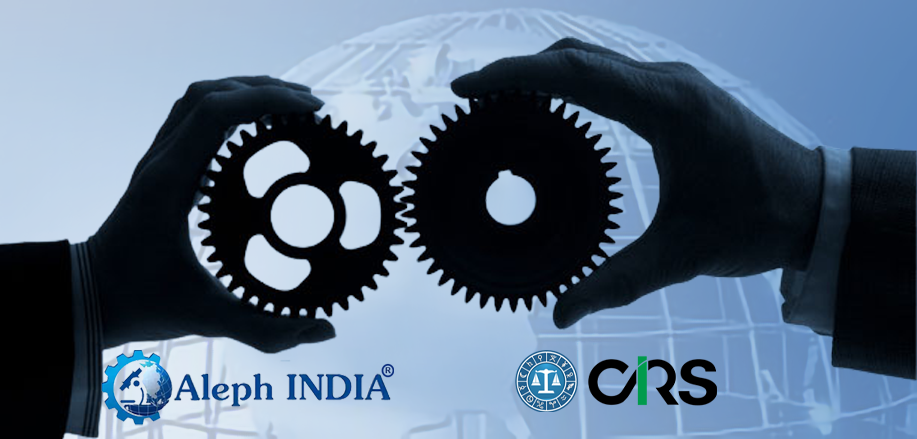 Aleph INDIA AND CIRS ENTERED INTO STRATEGIC PARTNERSHIP
Boost your business with Aleph INDIA and CIRS Globally!

Aleph INDIA has signed a Strategic Cooperation Agreement with CIRS for collaboration of International regulatory compliances like REACH Registration, UK REACH, New Chemical Substance Registration in Asia and Europe and K-REACH Registration. As you are all aware, globalization has increased trade freedom across the world and it has become the tool for prosperity and economic development. Since the origin of Aleph INDIA, it has just focus on the customer satisfaction and how to provide best possible service to customer.
The strategic cooperation agreement between Aleph INDIA and CIRS is focused on assisting manufacturers and importers/exporters in meeting international regulatory compliance requirements by providing a one-stop solution and ensuring the smooth operation of their businesses in order to achieve higher productivity and quality standards. CIRS has also shared the story and aim of the strategic corporate agreement on its website. If you are interested in knowing more about this agreement, you can also visit the CIRS website.
About CIRS
Aleph INDIA is glad to announce the addition of new partner CIRS . Like Aleph INDIA, CIRS is additionally the most famous product safety and regulatory consulting company of the globe that provides expert regulatory information, tailored research project solutions, valued product regulatory compliance service such as product testing to assist clients in gaining a competitive advantage by reducing business risks related to regulatory affairs. CIRS has many subsidiaries all over the world like China, Republic of Ireland, South Korea, United States, United Kingdom. CIRS Group provides international network regarding regulatory compliance across multiple industries like chemicals plant, production plant, biocides, cosmetics and ingredients, medical devices, food, beverage and consumer goods.
How Strategic Corporation Agreement signed between Aleph INDIA and CIRS is beneficial to you?
Joint collaboration of Aleph INDIA & CIRS will assist you in reaching the new height of success. In the era of fastest growing economy, many types of problems occurred while manufacturing or Import/export of hazardous substances/chemicals. After successful collaboration of CIRS and Aleph INDIA, all of the technical and regulatory compliances approval and certification pertaining to the quality of product can be availed through a single window.
As Aleph INDIA is already offering many compliance services like BIS Registration, ISI, WPC CDSCO etc all over the world, but from 1st September onwards, with collaboration of CIRS, the manufacturers can avail benefits of additional services globally like Reach registration, New Chemical registration, Cosmetic regulation compliance and many more.
With excellent track record of product compliance services, Aleph INDIA never compromise the quality of service to its customers and with this new tie-up the strength has widen up much stronger than ever.
Aleph INDIA will provide you end to end solution to Reach Registration and easily register your chemical substances globally. Sell your product all around the world hassle free. Our professional experts are always available for your assistance at any time 24x7, you can also seek the advice through email at info@alephindia.in .
For more information feel free to contact us at (+91) 8826230531/9990136656.
Visit our official website www.alephindia.in to hear more news from compliance world.
Toll Free 0-804-803-68-69