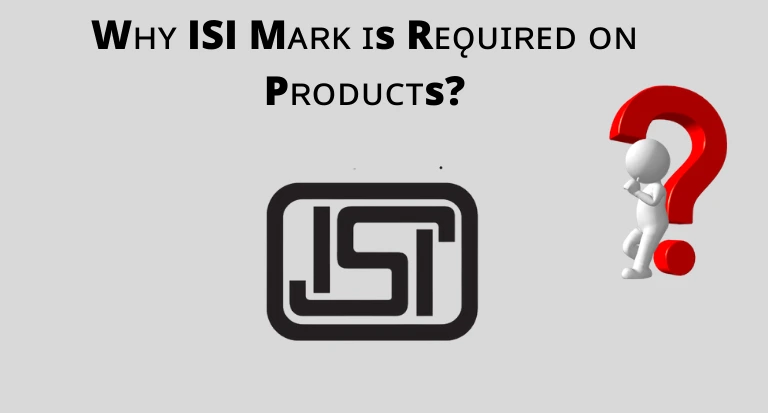 Why ISI Mark is Required on Products
ISI Stands for Indian Standards Institute: A body setup after India's independence to develop the standards required for orderly commercial growth and the maintenance of quality in industrial production. Since1955, the ISI mark has served as a standard-compliance mark for industrial products in India.The mark indicates that product complies with an Indian standard developed by the Bureau of Indian Standards (BIS). Its primary goal is to establish quality standards for consumer and industrial goods.
Many electrical appliances such as switches, electric motors and kitchen appliances, and so on need the ISI mark to be sold in India, and other items such as Portland cement, LPG cylinders, automotive tyres must also need ISI Mark to sold in India. All 136 products are not permitted to be sold in the Indian market until they have been approved by ISI.
With The Help of ISI Mark People Can Easily Trust That Product is Safe To Use
Fake ISI marks don't carry the mandatory 7 to 10 digit license number. There is an IS number on the top of the ISI mark which signifies the number of the Indian standard for the particular product. The authenticity of CM/L No. (7-10 digit) can be checked through the BIS website. Recently BIS is also encouraging the manufacturers to use the QR CODE along with BIS website reference on the product to check the authenticity.
A manufacturer who wishes to use an ISI standard for his product must first obtain a licence from the Bureau of Indian Standards department under its Marking scheme. They must follow the quality control procedures outlined in the licence.
The Top Authorities of BIS will constantly monitor to check whether the manufacturer maintains good quality. These samples would then be checked in BIS ( ISI MARK ) approved laboratories. They can collect samples at any time and be tested in the BIS recognized laboratories.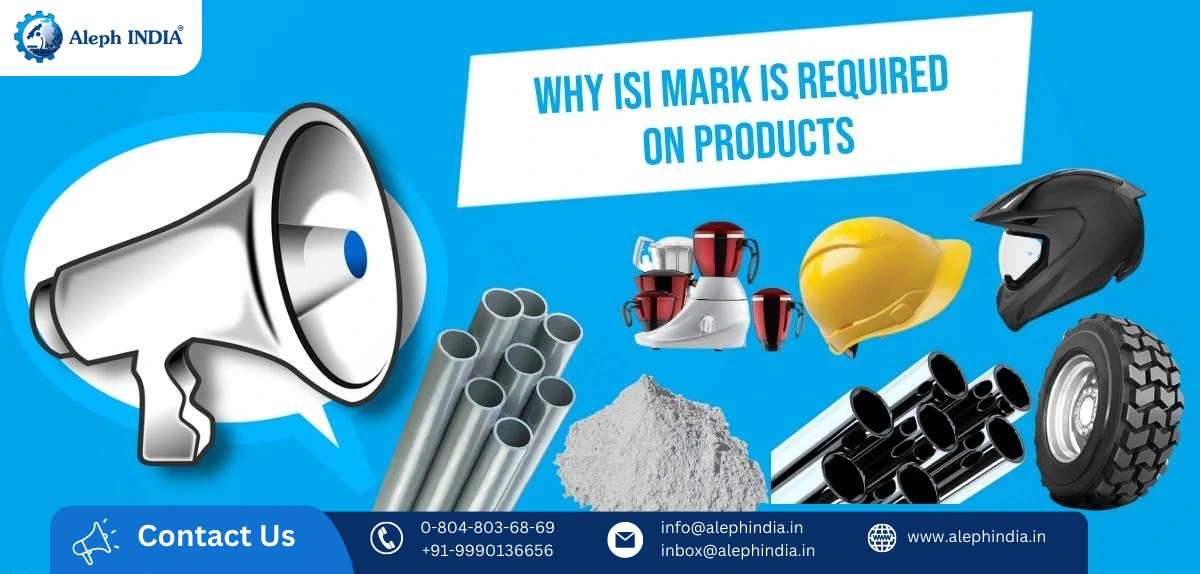 If a customer has a complaint about the quality of ISI-marked products, he should contact BIS officials immediately. Any such complaint will be investigated by the government as soon as possible. If a Manufacturer is found to be using the ISI mark fraudulently, he will be prosecuted. To know the right way of using ISI Mark visit www.alephindia.in or ask out technical executives.
There are So many manufacturers who really want to Uplift their business in the Indian consumer market. We at Aleph INDIA Quality Management Services help manufacturers to get the approval of ISI certification so that they can expand their business swiftly. We Aleph INDIA provide a single-window solution to our reputed clients. Apart from ISI certification, we also provide their other compliance services solutions, such as BIS registration and WPC approvals, BEE Certification, EPR Registration, CDSCO, TEC and many more.
To know more about the rules and requirements of ISI Mark for your product, reach us on +91 999013656 or fill the below form and let our technical executive reach you shortly with a complete solution.
Also read: PRODUCT CERTIFICATION SCHEME (ISI MARK) FOR DOMESTIC MANUFACTURERS
Request a call back.
Would you like to speak to one of our Senior Technical advisers over the phone? Just submit your details and we'll be in touch shortly. You can also email us if you would prefer.