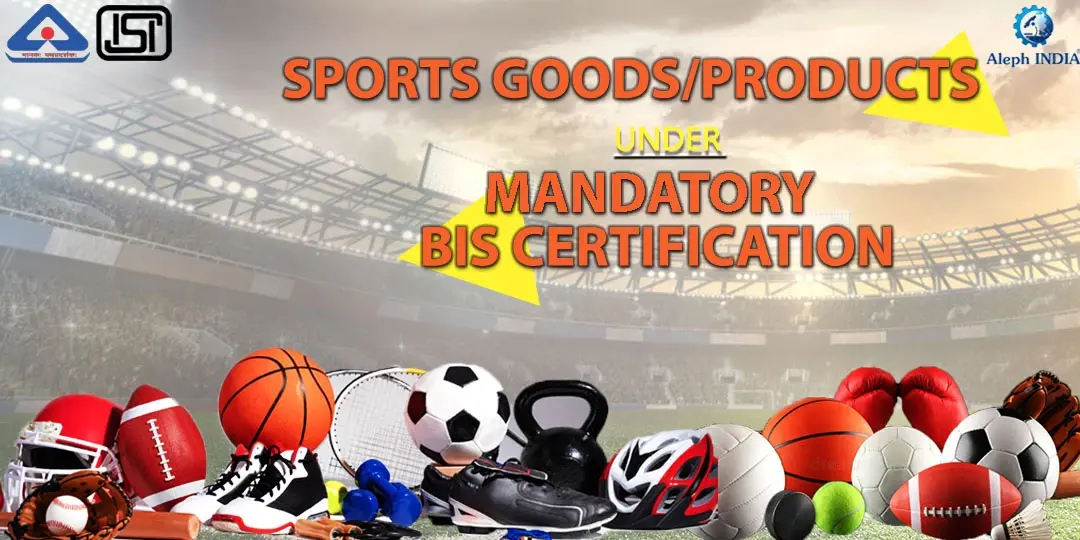 BIS Certification for Sports Products
IMPORTANT BIS ANNOUNCEMENT FOR "SPORTS INDUSTRY"
On 1st December 2021, a National webinar was held by the Bureau of Indian Standards (BIS) on "Standards on Sports Goods & QCOs."
The major topics of the Webinar were as follows:
History of Sports Industry in India
Testing facilities for Sports Goods at MSME Technology Development Centre (PPDC), Meerut
Quality Control Orders and Regulatory Policies
Overview of the Certification process
Overview of Sports Goods Sectional Committee, PGD 41
An overview of BIS Standardization Portal
The major motive of BIS in conducting this Sports Webinar is to create awareness about the Indian Sports Industry and convey the message that approximately 73 sports goods/products will be covered under Quality control Order, mandatory BIS Certification by the end of the next year 2022.
BIS has not given the clarification about the products which are covered under the mandatory BIS Certification. Very soon, BIS is going to release the Gazette notification QCO, which will include all Indian Standard numbers with the product names.
We all know that the Indian Sports industry is nearly a century old. India imports sports equipment from approximately 45+ countries. So in order to protect the Indian public, BIS has decided to cover approx. 73 Sports equipment under mandatory BIS Certification. This will assure Indian customers in getting safe and good quality products.
Stay tuned for Gazette Notification QCO for sports equipment through regular updates on our website.
For any query regarding BIS Certification, Product testing, Compliance, Auditing, etc. get in touch with us at +91 9990136656
Click Here for BIS Latest Updates