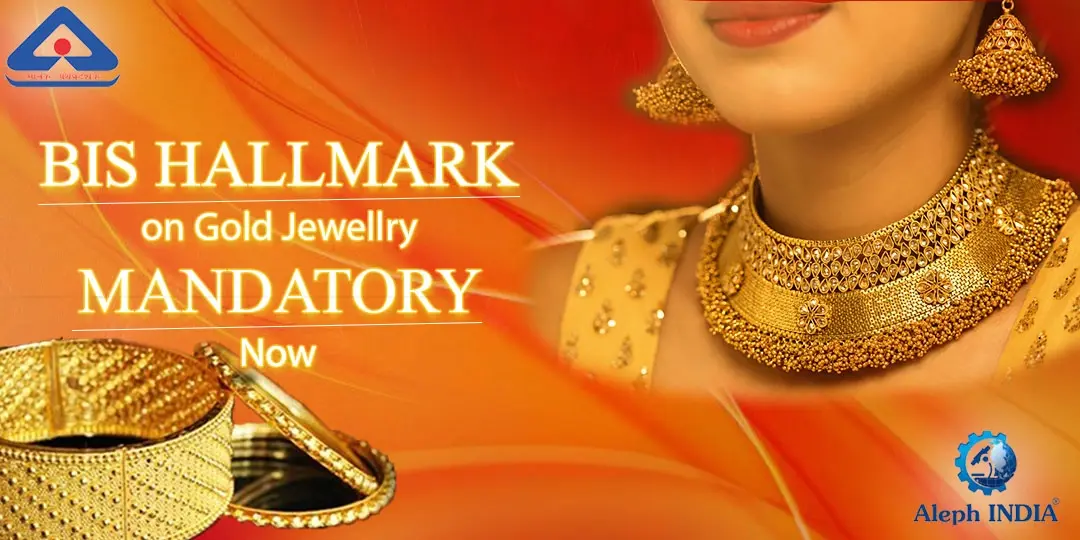 BIS Hallmark On Gold Jewellry Mandatory Now
"FROM 1ST DEC, 2021 BIS WILL SEIZE NON-HALLMARKED JEWELLRY"
In the Parliament of India, a law was passed to make hallmarking mandatory for gold jewellry in India to ensure quality in the jewellry trade.
As per the Government of India and BIS, mandatory Hallmarking of gold jewellry was implemented on June 16 2021, and it came into force in 256 districts across India for 14, 19, and 22 carats of gold jewellry. But due to the Covid-19 pandemic, the Government of India offered time to jewellers till August to conform to rules before a penalty was obligatory on them.
Read More: Upcoming Products Under Mandatory BIS Certification
SELLING GOLD WITHOUT HALLMARK CAN REJECT YOUR LICENCE FOR 1 YEAR
Hallmarking is the gold purity certification that is mandatory in nature.
No Jeweller without a hallmark is allowed to sell gold jewellry/artifacts to Indian Consumers. Most of the jewellers have started selling hallmarked jewelry, but some profit-oriented jewellers are still selling non-hallmarked jewelry. For this, BIS officials have prepared themselves for inspecting jewellry showrooms across India.
If BIS officials get any jeweller prohibiting this law, BIS will take very strict action against him. He will entitle to get imprisoned for one year and fine depending upon the value of ornaments, in addition to this his showroom licence will be rejected for 1 year, cannot sell gold jewellry for 1 year.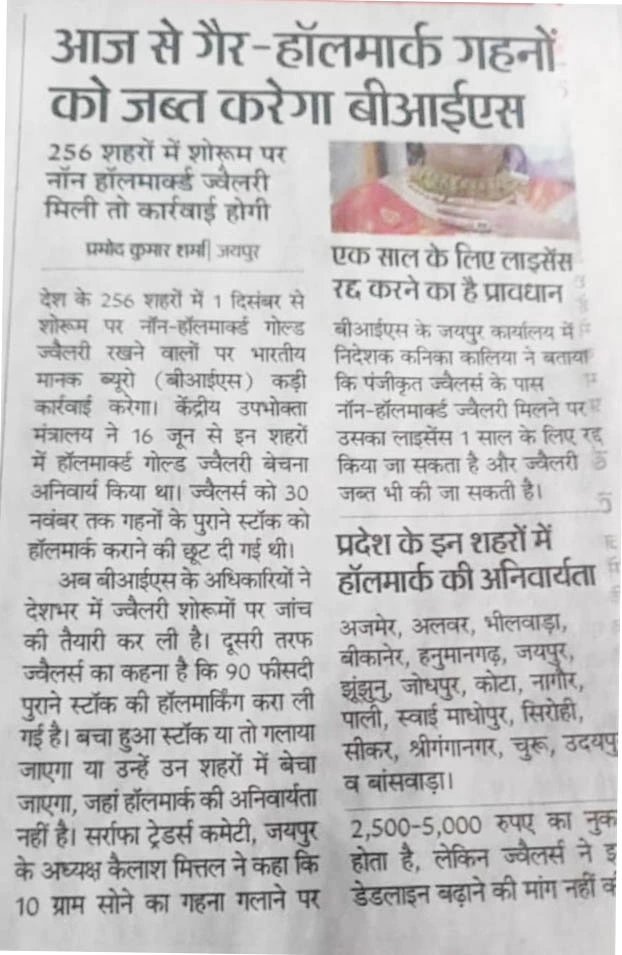 WHO IS EXEMPTED FROM HALLMARKING?
Some Exemptions are as follows
Jewellers with turnover up to 40 lakh are exempted from hallmarking.
Jewellery for international exhibitions and jewellery for government-approved B2B domestic exhibitions will be exempted from necessary hallmarking, according to the Government of India's Trade Policy.
The hallmarking of watches, fountain pens, and some forms of jewellery, such as Kundan, Polki, and Jadau, is waived off.
Consumer-purchased jewellery that has not been previously hallmarked can be sold to a jeweller without a hallmark.
For more information feel free to contact us at 08048036869
Visit Aleph INDIA for Complete Assistance in Getting BIS Hallmark.