BIS CERTIFICATION FOR COLD ROLLED CARBON STEEL STRIPS
IS 4397:1999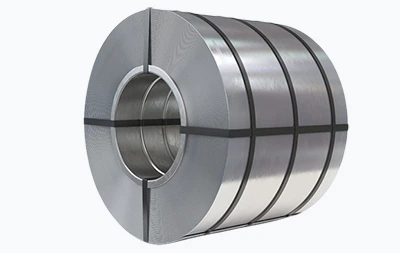 In this competitive scenario, it isn't easy to survive in the market without a standard quality and certified product. BIS license may also be required to sell products in the Indian market.
To get BIS certification and produce a standard quality product, the manufacturer must ensure that their product must follow the specified Indian standard.
Let's take a closer look at IS 4397:1999 for cold-rolled carbon steel strips for ball and roller bearing cages/retainers.
This standard specifies the requirements for deep drawing cold-rolled carbon steel strips used to make cages/retainers for ball and roller bearings. This strip shall be supplied only in the skin-rolled temper, non-scalloping, and suitable for blanking, deep drawing, and piercing.
Strips are classified into the following grades:
DD: Deep drawing quality
EDD: Extra deep drawing quality
Steel shall be produced using an open hearth, an electric basic oxygen process, or a combination of these processes. If any other process is used in manufacturing, the purchaser must be consulted first. Steel must be fully killed. EDD grade, on the other hand, must be supplied only in fully aluminium killed or fully stabilized form using micro alloying elements such as Nb, V, Ti, and B. The finished strip must have a clean, bright, and smooth surface and be free of harmful defects such as laps, seams, lamination scales, rust, blisters, pitting, discoloration, cracked edges, etc. IS 8910 specifies the general requirements for the supply of cold-rolled carbon steel strips.
TESTS
Tests shall be carried out in accordance with the specified standard.
Chemical composition
Freedom from defects
Bend test
Hardness test
Cupping test
Packing and marking:
Packing and Marking shall be done as per IS 4397:1999. The mode of packing and method of rust prevention during transit must be agreed upon by the purchaser and the manufacturer. Every package of strips must bear the manufacturer's name or trade-mark, as well as the cast number, size, and mass.
Manufacturers must obtain a BIS license from the Bureau of Indian Standards to use a standard mark (ISI Mark). The Bureau grants a license based on a successful assessment of manufacturing infrastructure, production process, quality control and testing capabilities during a visit to its manufacturing premises.
NOTE:
For Detailed Information about the Procedure for BIS ISI Certification, Visit :
Conclusion:
If a product falls under the scope of the BIS Conformity Assessment Scheme, All the manufacturers, importers, and foreign entities must obtain BIS ISI Certification. The Bureau may cancel the License if the product fails to meet certification requirements.
Aleph INDIA has been serving the industry as a single-window operator for all product regulatory compliance. We can assist importers or manufacturers in meeting all criteria for importing or selling a product in the Indian market.
Request a call back.
Would you like to speak to one of our Senior Technical advisers over the phone? Just submit your details and we'll be in touch shortly. You can also email us if you would prefer.