BIS CERTIFICATION FOR ELECTRIC STOVES
IS 302(PART 2/SEC 202)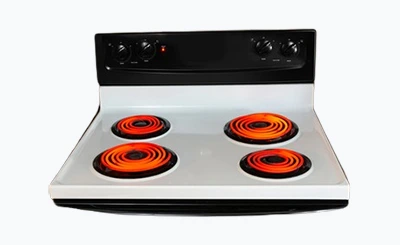 In this competitive scenario, it isn't easy to survive in the market without a standard quality and certified product. BIS license may also be required to sell products in the Indian market.
To get BIS certification and produce a standard quality product, the manufacturer must ensure that their product must follow the specified Indian standard.
Let's take a closer look at IS 302(Part 2/Sec 202) for electric stoves.
This standard specifies the general and safety requirements and the test methods for electrically heated stoves with open type heating elements, designed for connection to supplies with voltages not exceeding 250 volts, ac single phase 50 Hz or dc. This standard specifies the safety requirements in order to ensure personal safety from electric shock, protection from extreme heat and fire, and dependable operation.
This standard does not apply to multi-unit electric stoves that have more than one heating unit.
A laboratory shall be adequately maintained, in which the various tests are to be performed according to the methods specified in the standard.
Marking:
Marking shall be done as per IS 302(Part 2/Sec 202). The standard mark (ISI Mark) may also be applied to the product. Under the product certification scheme, the Bureau of Indian Standards grants BIS certificates to use the standard mark (ISI Mark) on goods. The certificate can only be issued if the product meets the requirements of Indian standards. The manufacturer must obtain a BIS license for electric stoves from the Bureau of Indian Standards to use a standard mark (ISI Mark). BIS will grant a license after successfully assessing manufacturing infrastructure, processes, quality control, and testing capabilities during a visit to manufacturing premises.
NOTE:
For Detailed Information about the Procedure for BIS ISI Certification, Visit :
Conclusion:
If a product falls under the scope of the BIS Conformity Assessment Scheme, All the manufacturers, importers, and foreign entities must obtain BIS ISI Certification. The Bureau may cancel the License if the product fails to meet certification requirements.
Aleph INDIA has been serving the industry as a single-window operator for all product regulatory compliance. We can assist importers or manufacturers in meeting all criteria for importing or selling a product in the Indian market.
Request a call back.
Would you like to speak to one of our Senior Technical advisers over the phone? Just submit your details and we'll be in touch shortly. You can also email us if you would prefer.