BIS Certification for NICKEL MARAGING STEEL BARS & RODS
IS 14652:1999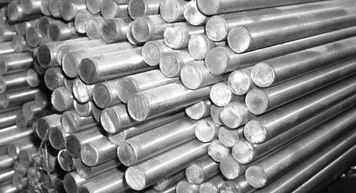 In this competitive scenario, it isn't easy to survive in the market without a standard quality and certified product. BIS license may also be required to sell products in the Indian market.
To get BIS certification and produce a standard quality product, the manufacturer must ensure that their product must follow the specified Indian standard.
Let's take a closer look at IS 14652:1999 for 18 percent nickel maraging steel bars and rods.
This standard covers the requirements for maraging steels containing 18 percent nickel in the form of bars and rods with nominal diameters less than 62.5 mm. The steel will be produced through vacuum induction melting, followed by consumable electrode vacuum arc remelting. The term "ingot" refers to a casting of consumable electrode vacuum arc remelted steel.
The supplier must conduct a chemical analysis on each vacuum or remelted ingot at a convenient stage of processing. The chemical composition thus determined must conform to the standard. All bars and rods must be free of visible cracks, seams, laps, shrinkages, and other serious discontinuities. Mechanical properties must conform to the requirements specified in the standard. To prevent rusting, each bar or rod must be coated with a protective coating.
TESTS
The following test shall be carried out in accordance with the standard.
Tensile test
Hardness test
Chemical composition
Elongation
Non-destructive testing
Marking:
The bars/rods shall be identified with heat number, grade, and supply condition. The standard mark may also be applied to the material. Manufacturers must obtain a BIS license from the Bureau of Indian Standards to use a standard mark. BIS grants a license based on a successful assessment of manufacturing infrastructure, quality control and testing capabilities, and production process during a visit to manufacturing premises.
NOTE:
For Detailed Information about the Procedure for BIS ISI Certification, Visit :
Conclusion:
If a product falls under the scope of the BIS Conformity Assessment Scheme, All the manufacturers, importers, and foreign entities must obtain BIS ISI Certification. The Bureau may cancel the License if the product fails to meet certification requirements.
Aleph INDIA has been serving the industry as a single-window operator for all product regulatory compliance. We can assist importers or manufacturers in meeting all criteria for importing or selling a product in the Indian market.
Request a call back.
Would you like to speak to one of our Senior Technical advisers over the phone? Just submit your details and we'll be in touch shortly. You can also email us if you would prefer.