BIS CERTIFICATION FOR SELF BALLASTED LAMPS
IS 15111 (PART 1):2002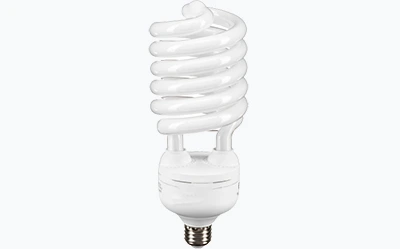 In this competitive scenario, it isn't easy to survive in the market without a standard quality and certified product. BIS license may also be required to sell products in the Indian market.
To get BIS certification and produce a standard quality product, the manufacturer must ensure that their product must follow the specified Indian standard.
Let's take a closer look at IS 15111 (Part 1):2002 for self-ballasted lamps for general lighting services.
This standard specifies the safety and interchangeability requirements, as well as the test methods and conditions needed to demonstrate compliance of tubular fluorescent and other gas discharge lamps with integrated means for controlling starting and stable operation (self-ballasted lamps), intended for domestic and similar general lighting purposes and having:
a rated wattage up to and including 26 W,
a rated voltage up to and including 250 V, and
Edison screws E 14 and 27 or bayonet caps B 15d and B 22d
IS 15111 (Part 2) specifies the performance requirements of self-ballasted lamps.
Self-ballasted lamps must be designed and built in such a way that they operate reliably and pose no danger to the user or the environment in normal use. All compliance is verified by performing all of the specified tests.
Self-ballasted lamps shall be built in such a way that no internal metal parts or live metal parts of the lamp cap are accessible when the lamp is installed in the lamp holder as per IS 1258 or 1S 10276 without any additional enclosure. Insulation resistance and electric strength must be adequate between the lamp's current-carrying metal parts and the lamp's accessible parts. Self-ballasted lamps are non-repairable, factory-sealed units. They must not be opened under any circumstances.
Tests:
Tests shall be carried out according to the standard's method.
Durability of marking
Interchangeability
Protection against electric shock
Mechanical strength
Dimensions
Power factor
Starting and run-up and some other
Marking:
Marking shall be done as per IS 5111 (Part 1 & 2). The lamps shall be marked with the trade-mark, or the manufacturer's name, Rated voltage or the voltage range, Rated wattage; Rated frequency, Rated luminous flux; Rated colour temperature; and Country of manufacture. Furthermore, the lamp manufacturer must provide certain information, either on the lamp or in the packaging, or in the installation instructions, as per the standard requirement. The Standard Mark (ISI Mark) may also be applied to self-ballasted lamps.
The manufacturer must obtain a BIS license for self-ballasted lamps from the Bureau of Indian Standards to use a standard mark (ISI Mark). BIS will grant a license after successfully assessing manufacturing infrastructure, processes, quality control, and testing capabilities during a visit to manufacturing premises.
NOTE:
For Detailed Information about the Procedure for BIS ISI Certification, Visit :
Conclusion:
If a product falls under the scope of the BIS Conformity Assessment Scheme, All the manufacturers, importers, and foreign entities must obtain BIS ISI Certification. The Bureau may cancel the License if the product fails to meet certification requirements.
Aleph INDIA has been serving the industry as a single-window operator for all product regulatory compliance. We can assist importers or manufacturers in meeting all criteria for importing or selling a product in the Indian market.
Successful Audits
Request a call back.
Would you like to speak to one of our Senior Technical advisers over the phone? Just submit your details and we'll be in touch shortly. You can also email us if you would prefer.
Request a call back.
Would you like to speak to one of our Senior Technical advisers over the phone? Just submit your details and we'll be in touch shortly. You can also email us if you would prefer.