BIS CERTIFICATION FOR BRIGHT STEEL BARS
IS 9550:2001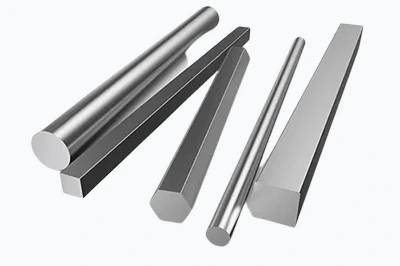 In this competitive scenario, it isn't easy to survive in the market without a standard quality and certified product. BIS license may also be required to sell products in the Indian market.
To get BIS certification and produce a standard quality product, the manufacturer must ensure that their product must follow the specified Indian standard.
Let's take a closer look at IS 9550:2001 for bright steel bars.
This standard applies to cold drawn, turned, turned and reeled, or ground steel bars of grades and cross-sections considered generally suitable for heat treatment, machining into component, or use in 'as finished' condition in constructional applications or other similar purposes, such as the manufacture of threaded and machined components for general engineering purposes.
The general requirements for material supply shall be as specified in IS 8910. Steel products must be delivered in one or more of the following finishing conditions: a) drawn, b) turned, c) ground, or d) turned and reeled. The processes used in the manufacture of steel and bright steel products are left to the manufacturer's discretion. Material specifications and heat treatment, if any, shall be chosen in such a way that the rolled bars used to manufacture bright bars have the desired mechanical properties as specified by the purchaser.
The dimensions specified in the order must be followed when supplying bars, sections, and flats. The surface quality of the steel product must fall into one of the classes listed in Table 5 of the standard. The surface of drawn products must be smooth and free of scale. Products in their final heat-treated state must be free of loose surface scale, but they may have surface discoloration or darkening. Surface decarburization is not permitted on turned or ground bars.
TESTS
The following test shall be carried out in accordance with the standard.
Chemical Analysis
Mechanical test
Dimensions and Tolerances
Surface conditions
Other tests
Packing and marking:
Each bar larger than 50 mm in diameter or of the equivalent cross-sectional area must have cast identification and the supplier's identification mark/code stamped on one end. Bars with a diameter of 50 mm or equivalent cross-sectional area or less must be bundled together and tied with suitable steel strappings at 3-4 points along the length of the bars. Each bundle must have a metal tag securely attached that contains information such as the supplier's name, cast heat number, size and mass, order No., and so on. The Standard Mark (ISI Mark) may also be applied to the material.
Manufacturers must obtain a BIS license from the Bureau of Indian Standards to use a standard mark (ISI Mark). The Bureau grants a license based on a successful assessment of manufacturing infrastructure, production process, and quality control and testing capabilities during a visit to its manufacturing premises.
NOTE:
For Detailed Information about the Procedure for BIS ISI Certification
Conclusion:
If a product falls under the scope of the BIS Conformity Assessment Scheme, All the manufacturers, importers, and foreign entities must obtain BIS ISI Certification. The Bureau may cancel the License if the product fails to meet certification requirements.
Aleph INDIA has been serving the industry as a single-window operator for all product regulatory compliance. We can assist importers or manufacturers in meeting all criteria for importing or selling a product in the Indian market.
Successful Audits
Request a call back.
Would you like to speak to one of our Senior Technical advisers over the phone? Just submit your details and we'll be in touch shortly. You can also email us if you would prefer.
Request a call back.
Would you like to speak to one of our Senior Technical advisers over the phone? Just submit your details and we'll be in touch shortly. You can also email us if you would prefer.