BIS CERTIFICATION FOR CARBON & LOW ALLOY STEEL BILLETS
IS 14698:1999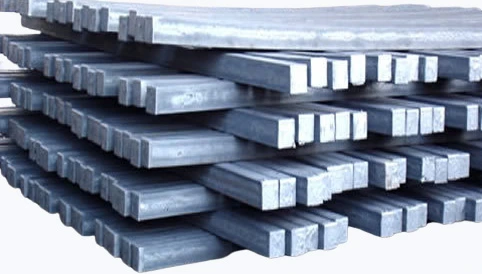 In this competitive scenario, it isn't easy to survive in the market without a standard quality and certified product. BIS license may also be required to sell products in the Indian market.
To get BIS certification and produce a standard quality product, the manufacturer must ensure that their product must follow the specified Indian standard.
Let's take a closer look at IS 14698:1999 for Carbon and low alloy steel billets, blooms, slabs and bars.
This standard specifies the requirements for the supply and inspection of carbon and low alloy steel bars, billets, blooms, and slabs used in the manufacture of shell bodies and proof shots for the defence industry.
The steel covered by this standard must be ordered and supplied in accordance with the following criteria:
Chemical composition
Mechanical properties
Macro etch test
Any other test
IS 1387 specifies the general requirements for the supply of materials. The steel must be supplied in fully killed condition. Unless otherwise specified, material shall be supplied in the rolled or normalised condition, including forgings. Bars for machining must be supplied in the as-rolled condition. The material must be supplied in the cold drawn state. Material that has been hardened and tempered.
Marking:
The material shall be marked with information as specified in the standard. The material may also be marked with the standard mark (ISI Mark). The Manufacturer must obtain a BIS license from the Bureau of Indian Standards to use a standard mark (ISI Mark). The Bureau grants a license based on a successful assessment of manufacturing infrastructure, production process, and quality control and testing capabilities during a visit to its manufacturing premises.
NOTE:
For Detailed Information about the Procedure for BIS ISI Certification, Visit :
Conclusion:
If a product falls under the scope of the BIS Conformity Assessment Scheme, All the manufacturers, importers, and foreign entities must obtain BIS ISI Certification. The Bureau may cancel the License if the product fails to meet certification requirements.
Aleph INDIA has been serving the industry as a single-window operator for all product regulatory compliance. We can assist importers or manufacturers in meeting all criteria for importing or selling a product in the Indian market.
Request a call back.
Would you like to speak to one of our Senior Technical advisers over the phone? Just submit your details and we'll be in touch shortly. You can also email us if you would prefer.